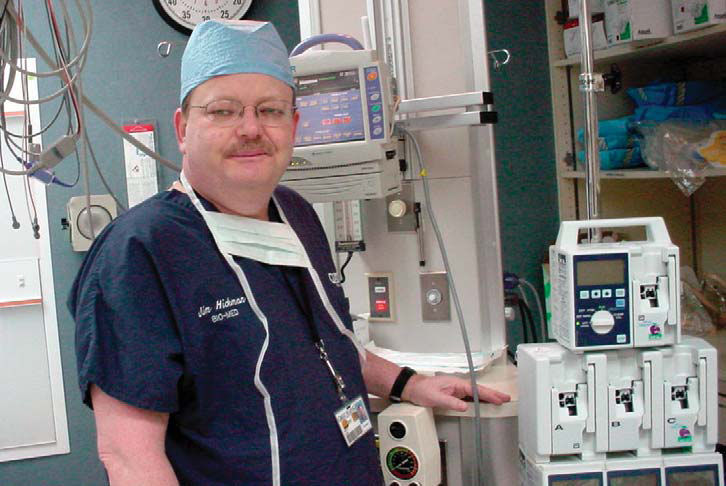 Jim Hickman B.M.E.T.
Research Specialist for Media Operations for MUFON -The Mutual UFO Network
"Dedicated to the Scientific study of UFOs for the benefit of Humanity"
Upcoming News...
Jim will be appearing again on the History Channel's "UFO Files" TV show -more news to come soon!
Jim's latest ebook is now available online -it's called
"Watch the Skies"...
-A historical foundation to UFOs and government secrecy.
On APRIL 27, 1949, the U.S. Air Force stated: "The mere existence of some yet unidentified flying objects necessitates a constant vigilance on the part of… the civilian population." Aliens and UFOs have been such a staple of American pop culture it's hard to believe the fascination only began about 50 years ago. It started with a spark of interest, exploded and continues to this day in a constant burn...
Buy it now on Paypal
Jim is back on the speakers trail after over a year of painful recovery from major spine surgery- sharing info on International UFO activity and his most popular book:
"The Rancher's Nightmare"
Recently released secret Air Force files show a highly classified connection between our military and a group of extraterrestrials that's been going on for decades. However, this group of ET's are anything but friendly. And why is this same group of ETs not only claiming responsibility for a rash of cattle mutilations, but human mutilations as well?
---
Jim's recent appearances:
Listen to Jim's taping of his radio show with Julie Shuster, Director of Museum at the UFO Museum and Dennis Balthaser, local UFOlogist taped in Roswell, NM -free!
The Out There TV Show
Jim made a recent return appearance on the "Out There..." TV show shown nation-wide on the America One network
Watch free online at: http://www.lvitv.com/OutThereTV/
and...
Watch Jim on KFOR TV appearing on the "Is this a great state or what?" show
and...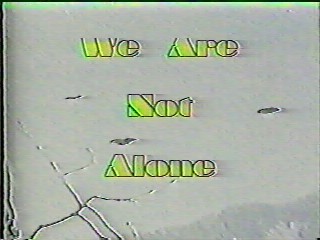 Jim will be appearing on David Twichell's show "We Are Not Alone" airing this Month!
---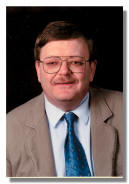 The truth is so hard to find… Since Biblical times man has witnessed and recorded strange manifestations in the sky and speculated on the possibilities of visitors from another world. Today, from the skies of California, the fields of Kansas, the rice patties of the Orient, the airlines of the world, come persistent reports of UFO's-Unidentified Flying Objects, which we have come to know as flying saucers.
UFOs are real. 12,000+ case files reported to the U.S. Air Force from 1947 to 1968 of these, 701 are still classified as true unknowns. An extraordinary 95 percent of all Americans have at least heard or read something about Unidentified Flying Objects, and 57 percent believe they are real. Former US Presidents Carter and Reagan claim to have seen a UFO. At present, the United States government does not officially investigate UFO sightings.

UFOs are unidentified flying objects, but no one really knows what they are. Many researchers have theories about what UFOs might be, but because no one can examine a UFO in a scientific laboratory, all of these ideas are really only educated guesses. 95 to 98% of all sightings can be easily explained by experts. We can offer a definition of UFOs, however, that you may find useful when you study the subject:

A UFO is the reported sighting of an object or light seen in the sky or on land, whose appearance, trajectory, actions, motions, lights, and colors do not have a logical, conventional, or natural explanation, and which cannot be explained, not only by the original witness, but by scientists or technical experts who try to make a common sense identification after examining the evidence.

UFOlogists-and private UFO organizations are found throughout the United States. Many are convinced that the US Government, and particularly CIA, are engaged in a massive conspiracy and cover-up of the issue. The idea that CIA has secretly concealed its research into UFOs has been a major theme of UFO buffs since the modern UFO phenomena emerged in the late 1940s.

All kinds of people see UFOs. It does not matter whether you are rich or poor, educated or uneducated, young or old. In fact, many people who report seeing UFOs were not even looking for them when they had their sighting. The chances for seeing a UFO are greater for those people who live in small towns or in the country and are outside late at night. Although most of us have never seen a UFO personally, some colleagues of ours say that their interest in UFOs was sparked by seeing a UFO when they were children or young adults.

Many UFO researchers argue that UFOs have appeared throughout history. There are many myths, legends, and stories that tell of strange things seen in the sky or beings who came from the sky to help humans develop civilization. Because modern scholars cannot directly check the facts of these stories, it is impossible to determine if these are accurate reports of true events. Caution should be taken when evaluating many UFO news items -you are encouraged to investigate and research information pertaining to UFOs or stories so that you may draw your own conclusions.
---
A few reports -from the desk of Jim Hickman:
The Aurora Files- 1897 Airship crash in Aurora, Texas
The Alien Menace -It's a cookbook!!!
Little Green Men and Flying Saucers?
We Shoot Aliens don't we?
New Mexico's UFO's
Green Fireballs? Not again!
Origins of "Dreamland" -(Area 51)
If We Had the Proof...
The Columbus Effect - Columbus, Cortez, & The NSA
"Strange Encounters" The Alien Breakdown Syndrome
1957: Levelland, Texas
---
This is my 'bio' section , then I have links tomy Books, DVD's, CD's, Video, Audio, and other neat things listed below...
Jim Hickman, A well-rounded, individual interested in bringing awareness to an 'in your face' well-hidden Government cover up...
"My goal with my work is to get the scientific community interested in the facts behind the 'giggle factor' as we call it, and to look at the 'real' evidence and come to their own conclusions. I feel there is enough physical evidence to convince anyone if they were to just look." ~ Jim Hickman
MUFON's Research Specialist for Media Operations

UFO Investigator for over 40 years
Former Director, Skywatch International


Trainer of Hundreds of Field Investigators


Radio Host/TV personality


Author, 3 published books and many articles and studies


Participant in many documentaries, Radio and TV programs about UFO's and other paranormal topics


Popular Convention / Expo Speaker


Former Officer in APRO, NICAP, and past host of MSN'S UFO Forum


Fire Protection Instructor -Oklahoma State University, Paramedic, Biomedical Technician
Jim's Books:

5000 YEARS OF UFO'S - Describes the reality of UFO and Extra Terrestrial activity in human history.

THE ALIEN MENACE - Discusses the impact of hostile actions of occupants of UFO's.

THE RANCHER'S NIGHTMARE - THE MYSTERIOUS MURDER OF LIVESTOCK - Explores the yet unidentified purpose behind cattle mutilations and the emotional and financial impact on today's society.
Jim has literately written the book on UFO Investigations. His first book, "5000 years of UFO's-Are we really alone?" by America House publishing explores the very reality of UFO and Extra Terrestrial activity in our history. Jim's second book, "The Alien Menace" explores the very real impact of hostile actions taken by occupants of UFO's. Jim's third book "The Rancher's Nightmare - The mysterious murder of livestock…" explores the yet unidentified purpose behind cattle mutilations and its emotional and financial impact on today's society. Each of Jim's books are available for sale through this website or Barnes and Noble or Amazon.com or from his publisher -Publish America.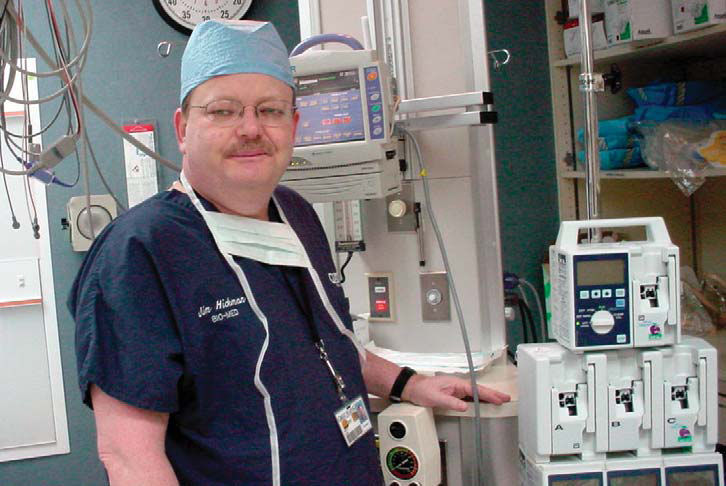 Jim hard at work in his "day job"...
Jim Hickman has been a UFO investigator for over 40 years and has trained hundreds of field investigators. He, along with author Chris O'Brien wrote the Skywatcher's UFO handbook. He continues to appear on TV and radio shows. Some of Jim's appearances include:

The BBC News, The Tony Gill show, The Laura Lee show, The Cybercity show with host Jack Landman, The 21 Century Radio Show, The Jeff Rense show, The Art Bell show, The Jerry Pippin show, The Hieronimous show, The Karen Grant show, The Final Word show, The Lou Gentile show, The Nexus Domain Talk show, The Rio Grande Files show, The X-Zone show, The Coast to Coast show, Dreamland, The Cosmic Connection show, The TENN FILES show, The Horizons UFO show, The Paranormal Research Primer, The Bill Waggoner show, WSHO Radio, KLTA-FM, Little Rock, AR, BBC-3 Radio- London, The Messiah Branch Radio show, Whitley Strieber's "The Unknown Country" show, The Valley of Decision" show, The "Feet to the Fire" show, The "Walking with Spirit" show, The Pastor Dan Show, The Alabama Para-Spiritual Research radio show, The Mysteries of the Mind show, the "Exploring Unexplained Phenomena" radio program, The Black Vault radio show, and of course, Jim was the host of radio's "Wake UP USA" show for over 3 years, on the Stardust Radio Network. Jim was the host of "The Skywatch Hour" Radio show.
Jim has appeared on the TV shows "UFO Files - Cattle Mutilations" and helped produce the new "UFO Files - The Texas Roswell" on the History Channel, and appeared on the show "In Search Of..." on the Sci-fi Channel. Jim has also appeared on the "We are not Alone" show, and produced several of the Sci-Fi channel's "Sightings" shows. Jim has appeared on "Is this a Great State or what show? on KFOR TV" and the "Out There" TV show, Jim was also on: KTSA TV News, KWTV News. The Earth Changes TV show, and Jim was the UFO expert on the X-Zone Radio show for many years.
Jim has also been published or interviewed in the following magazines: UFO-UK Magazine, Elk City Daily News, MUFON UFO Journal, Skywatchers Journal, University of South Carolina Journal, UFO Round-Up, Filer's Files, Microsoft Network's UFO Forum, Biomedical Instrumentation and Technology Magazine, Paranormal UFO Information Network, Illustrated news of the Unbelievable, CAUS Weekly Commentaries, Wireless Flash News, Beyond Publications, Special Edition of UFO DIGEST, PAG E-News Service, Reports for Earth Changes TV, and the X-Chronicles Newspaper, and was a World of the Strange Award of Excellence winner.

Jim has a solid reputation of captivating his audiences during speaking engagements.
Jim has spoken at the Aztec UFO 2005 Conference in Aztec, NM, the MUFON 2003 Symposium in Dearborn, MI, International UFO Museum in Roswell, NM, MUFON Orange County, Skywatch '97, Aztec99, Carnegie Library, Ozark UFO, State and local; Kiwanis, Lion's club, Rotarians, MUFON Oklahoma, MUFON Texas DFW, The Ancient of Days conference in Roswell 2004.
Jim continues to attend UFO conferences across the world and is considered an "A-list" speaker.
Jim served for many years as the President of Skywatch International Inc. Jim also shared his time as a UFO researcher for NICAP, MUFON and was host of MSN's UFO Forum for over 5 years. Jim continues to captivate his reading audience by turning out new books and weekly articles. A simple search in any Internet search engine will easily turn out a long list of worthwhile articles by this amazing author!
Accreditations- Member- National Fire Protection Association- National Healthcare Disaster Preparedness Committee, Member- National Registry of Emergency Medical Technicians, Member- Association for the Advancement of Medical Instrumentation, Member- and on Board of Directors- Medical Equipment Technicians Association
---
A few quotes about Jim from his friends:
"Jim Hickman brings the study of UFOs out of the basement, out of the clutches of the hoaxers, and places it in the context of competent scientists and technicians. He also provides a framework that many reporters currently use to achieve credibility and approach the truth, incorporating the scientific method instills trust in the soundness of the research while maintaining an appropriate distance of skepticism."- The University of South Carolina Journal
"Jim is always on the prowl to investigate - prove or disprove the reporting of UFOs"- Rob McConnell, Host -The X-Zone Radio Show


"I appreciate your approach and feel it will take the UFO community into areas of respect and discernment needed to maintain a healthy research environment..." Sincerely, Mitch Battros, host Earth Changes TV
"I wanted so to talk to the real serious UFO pioneers in this country. You are one!" -Paola Harris - Italian UFOlogist
"I'm wring wet, I have to tell you- it's been such a horrendous, extraordinary journey...The information you have is really, really awesome Jim..."-Whitley Strieber -Author, Radio Host
"Jim, thanks for your help and you have made Skywatch International a key player in the world of UFOlogy." -Jerry Pippin, host The Jerry Pippin Show
---
Jim Hickman's Books...
"Information you can trust"

Jim's latest book -Available Now!
The Rancher's Nightmare...
Mysterious murder of livestock… It has plagued farmlands around the globe for generations.
For generations, ranchers have found livestock disembodied under mysterious circumstances and bizarre evidence. But the remote settings, surgical precision, lack of tracks or footprints, no claim of responsibility, and a huge geographic area covered over decades leads some to consider extraterrestrials as the killers. In this, the latest of Jim Hickman's thorough uncovering of the UFO phenomenon, Jim explores cattle mutilations and their ongoing impact Jim's third book, The Rancher's Nightmare explores the yet unidentified purpose behind cattle mutilations and their emotional and financial impact on today's society. ISBN: 1413787835
Available at Amazon.com, Barnes & Noble or at my publisher's -Publish America
by Jim Hickman
"In 5000 years of UFOs Jim Hickman establishes Ufology as a legitimate field of science." -The University of South Carolina Journal Jim Hickman has written a book about his adventures as one of the leading UFO researchers in the world, he add his special humor and insight into real UFO sightings and reports, Jim also covers the history of UFO's going back to before the Egyptians. ISBN: 1588513831
Available at Amazon.com, Barnes & Noble or at my publisher's -Publish America
The Alien Menace
by Jim Hickman
Have you ever looked up into the night sky and wondered: Are we alone? Jim Hickman has lectured on the subject of UFOs and the need for full disclosure from our Government for over 30 years. The Alien Menace shows evidence from previously secret Air Force files, reports from reliable eyewitnesses from the last 100 years, documenting UFO activity, and the scientific gains produced from our study of UFOs, and the decidedly hostile actions taken by the occupants of UFOs.
ISBN: 1413714951
Available at Amazon.com, Barnes & Noble or at my publisher's -Publish America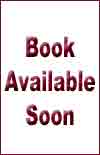 Watch for Jim's new book "Watch the Skies" coming soon!
---
Jim Hickman's DVD's...
"Media vs. The Flying Saucers – A History of Unidentified Flying Objects as depicted in the Media"
-With Jim Hickman speaking at the Aztec 2005 conference in Aztec, New Mexico. Explore how the government and depiction of UFOs guides the mass media. Why? Is a question that is still open to debate. Jim will demonstrate in this report the strange way the media: especially TV has depicted the entire UFO scene.
Available in Audio, Video tape and DVD Order directly from Lost Arts Media by clicking on their link below
Allow 4-6 weeks for delivery

"BACK ROADS OF THE UNIVERSE: UNUSUAL UFO ENCOUNTERS IN HISTORY"
with Jim Hickman speaking at the MUFON 2003 Symposium in Dearborn MI, Available in Audio, Video tape and DVD
allow 4-6 weeks for delivery

"A BLOOD SOAKED PAPER TRAIL: MEDICAL EVIDENCE OF ABDUCTIONS AND HUMAN MUTILATIONS"
with Jim Hickman speaking at the AOD conference in Roswell, NM 2004. Available in Audio, Video tape and DVD
allow 4-6 weeks for delivery

---
Jim Hickman's CD's...
5000 Years of UFOs
Jim Hickman has recorded the best of his interviews from when he hosted the "Wakeup USA" radio show and they are all on one CD. Included are: Julie Shuster, Dennis G. Balthaser, Nick Roesler, Lin Simpson, Linda Howe, Paola Harris, Phil Tori "Alien X", John F. Schuessler, Michael Horn, Dr. Leo Sprinkle, Ann Druffel, Dr. Don Burleson, Bob and Sue Swiatek, David Twichell, Dr. Bruce Cornet, Travis Walton, Dr. Richard Boylan, George Filer, Nick Redfern, Phil Tori, Lloyd Pye, Jon Nowinski, and much more! -including a PDF copy of both of Jim's books -5000 Years of UFOs -Are we Really Alone? and The Alien Menace
The Alien Menace
Includes over 500 Megabytes of great UFO info, Jim Hickman's new book "The Alien Menace", his first book, "5000 years of UFOs", a sneak preview of his 3rd book, "The Rancher's Nightmare" to be published soon! and over 21 Audio Interviews with Skywatch Staff -over, 30 hours!, 8 Video clips including a 1/2 hour interview with Skywatch's Director, All of Skywatch's Monthly Newsletters in PDF format, Interviews by some of the top radio personalities, Rob McConnell, Jerry Pippin, Whitley Strieber, Jack Landman and more!
---
Jim Hickman Lectures!
Presentations and workshops by Jim Hickman
"The Earth is a mysterious place. There is much going on around us every day that goes unexplained. For all our advanced technology and scientific understanding, there are events that occur, more or less, on a regular basis for which as yet we have no answers" ~ Jim Hickman.
Jim is currently giving several presentations from his books "The Alien Menace" and "5000 years of UFO's" one is titled "A Blood-Soaked Paper Trail: Medical Evidence of Abductions & Human Mutilations" -a chilling report on the subject of human abductions and mutilations, he also has presented "Back roads of the Universe: Unusual UFO encounters in History", and "Media vs. the Flying Saucers" -a fact based look back at the media's portrayal of the UFO issue. His newest talk is on his new book: "The Rancher's Nightmare" -Mysterious murder of livestock… It has plagued farmlands around the globe for generations.
This website is a World of the Strange Award of Excellence winner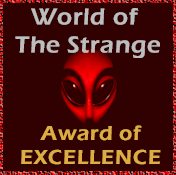 Join our FREE mailing list
Jim is available for lectures, conferences, interviews, and other events.
Jim Hickman
PO Box 2154
Elk City, OK 73648
E-Mail: Jim@HickmanReport.Com
Copyright 1997-2007 ©The Hickman Report. All Rights Reserved